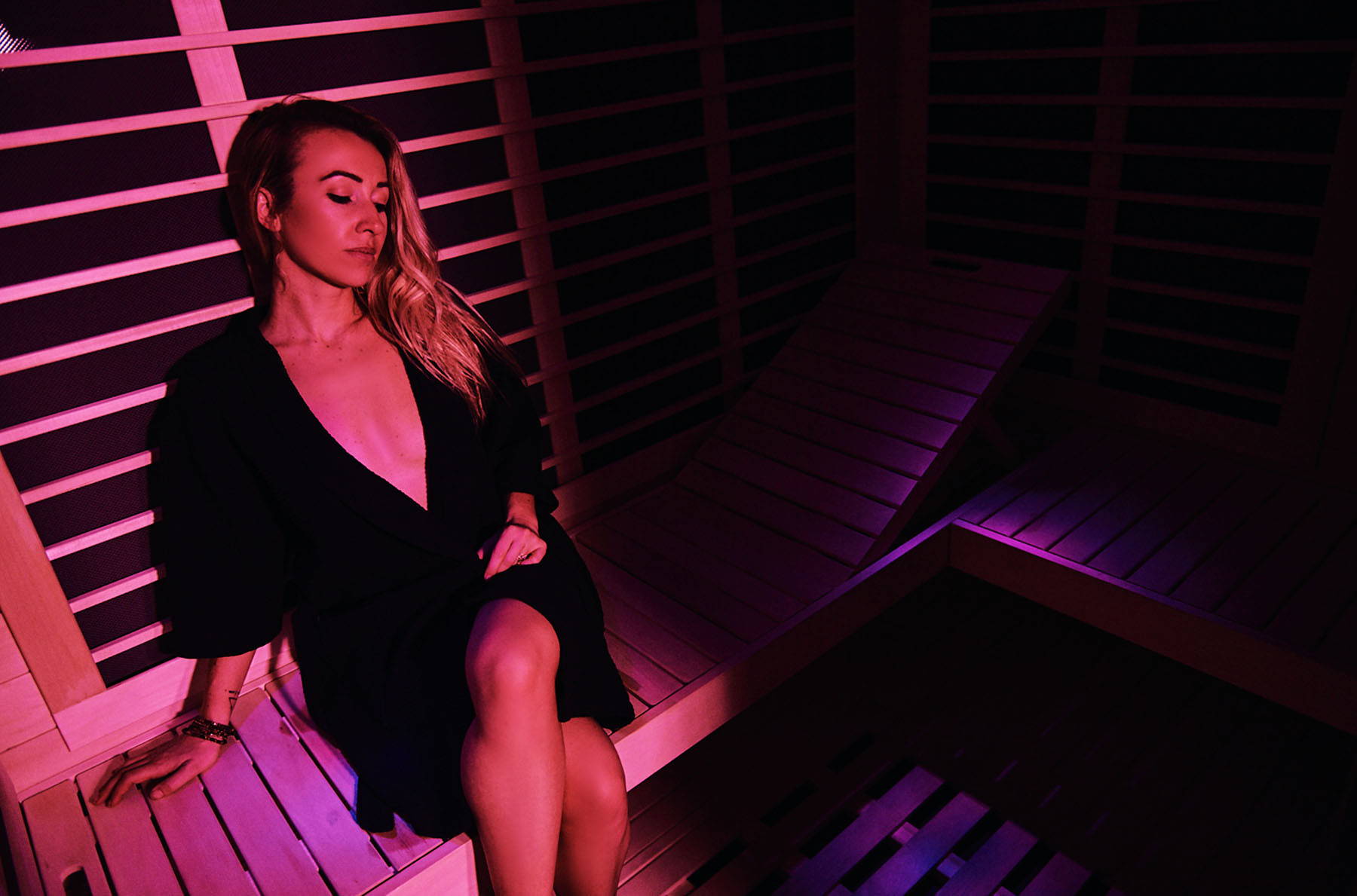 Our infrared sauna is complete with chromotherapy lighting, BOSE sound system and LED touchscreen panel for customization. Infrared sauna treatments help your body with detoxification and weight-loss in addition to assisting in pain relief, wound healing, circulation, cellular health and skin regeneration. At the time of your appointment check-in you will receive a robe, Turkish towel, slippers and an option for additional treatments to blend with your sauna session. [
Chromotherapy harnesses the powerful healing properties of the light spectrum and allows you to customize your experience through an LCD touchscreen.
RED helps generate warmth and stimulation making it a great candidate for sessions focused on boosting energy, healing from adrenal fatigue or cold symptoms. BLUE stimulates the parasympathetic system, reduces blood pressure and calms both breathing and heart-rate. The properties of blue light are anti-inflammatory and muscle relaxing. GREEN regulates the pituitary gland, fights depression and calms the nervous system. This light setting is best for stress reduction and blood pressure regulation. ORANGE boosts the digestive system while soothing cramps and stabilizing mood. VIOLET soothes the organs and calms the nervous system to assist in the spiritual awakening process. This setting is also therapeutically used to relieve migraines and other ear, nose and throat issues. YELLOW is used to bolster self-esteem and confidence in addition to its assistance with digestive system functions.
Have questions about our sauna services?
Give us a call - we'd love to chat (623) 552-3778